Becoming a WWE Superstar is a dream scenario for the wrestlers in it. Many want to get there, but only the hard working and determined ones make it to the ship. But, getting into the ship is not an easy task. It brings a lot of change in terms of looks and attitude to the wrestlers. It is just like how time changes a person.
Thus, a big milestone in a career brings drastic transformation. The legendary and not so legendary WWE superstars were no different. After all, they are humans with blood running through their veins and arteries. So just to show you how much does the stardom effect a particular person, here are few photos of WWE Superstars before they made it into the ship and after they busted their rear to make it big.
Bill Goldberg: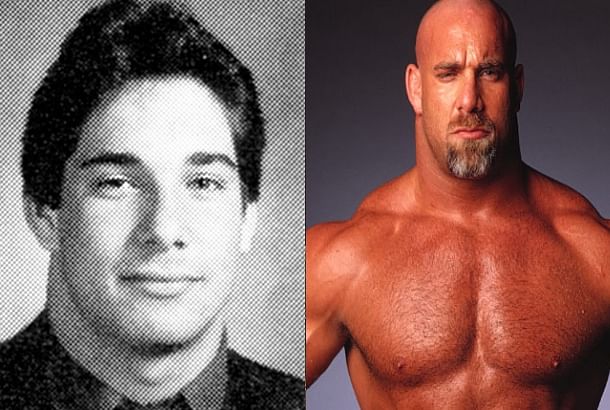 Goldberg was surely overrated during his undefeated WCW run. Most of the matches that he had were just under one minute long and his move set was even worse. Despite all these, Goldberg turned out to be a big factor in the Monday Night Wars and came out with a 173 match winning streak.
Brock Lesnar: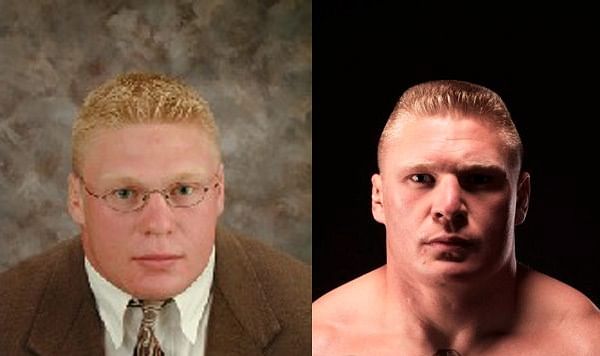 The Beast Incarnate might be ruthless in the middle of the ring but had a nerdy look before he made it into the WWE roster. Instead of the look of that portrayed pure intentions of destruction in his face, Lesnar shows a sort of an innocence which would've been clearly bad for business if he carried it all the way to his professional wrestling career.
Chris Jericho: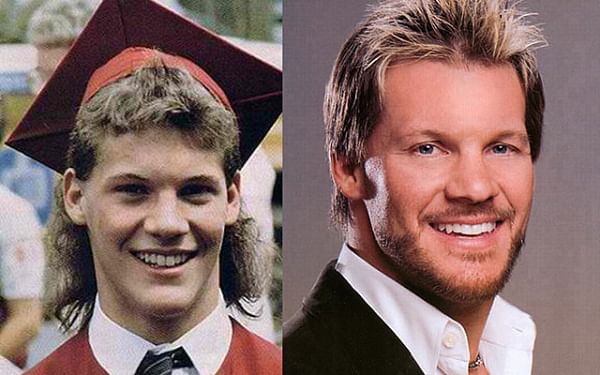 Popularly known as Y2J, in his autobiography 'A Lion's Tale' told that he wanted to either become a wrestler or a rock star. Thus, he worked hard from the age of 14 to do the same and ended up achieving both of his dreams rather than just ending up with one.
CM Punk: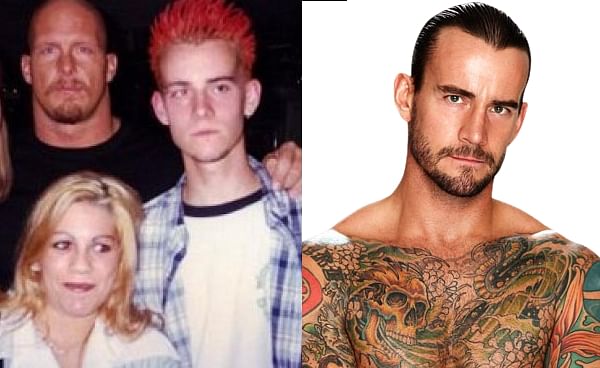 Though Punk is not currently in WWE, we cannot ignore or forget the things that he has done. Before becoming 'Best In The World', Punk had a photo session with none other than Steve Austin himself. Now, we know where the inspiration for his character came from don't we?
Hulk Hogan: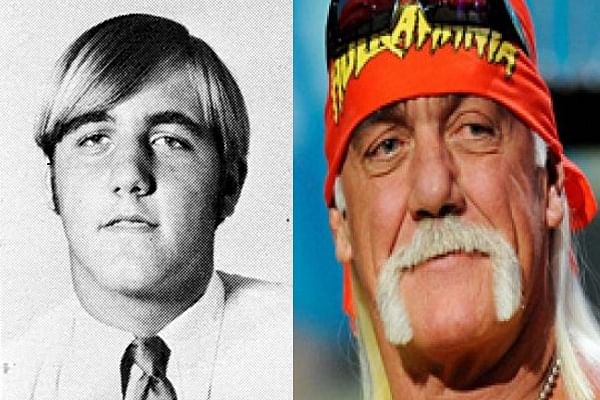 Hogan is still the SI Unit of comparison for professional wrestling. During his prime, Vince McMahon was able to stamp his promotion as a mainstream phenomenon and when he jumped to WCW, the promotion became a credible challenge for WWE. But before the half bald came along, there was this well-haired teenager ready to break out and make waves in the business.
Jeff Hardy: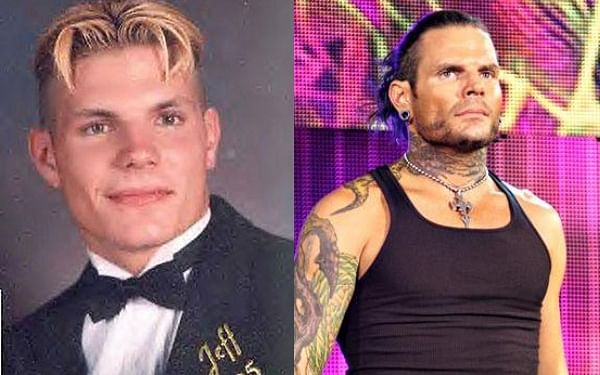 Never mind how many controversies are tied around his back, it is hard to forget the stunts that Hardy has pulled off during his career. The daredevil is still going strong in TNA. If the speculation of his return to WWE becomes true, the fans and the WWE Universe would embrace him with both hands.
John Cena: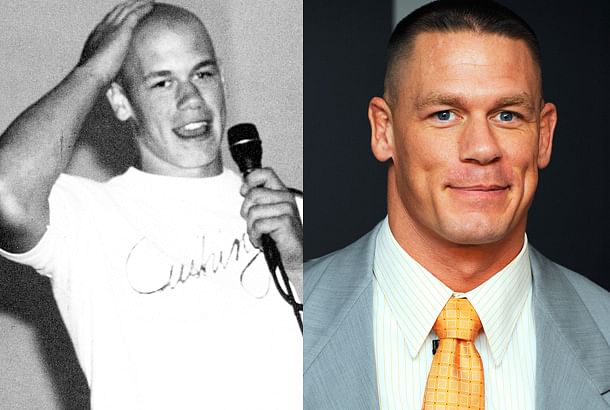 The Cenation leader always dreamt of becoming a WWE superstar and the first thing he did to achieve that dream was to become a body builder. Most of these old pictures making rounds on the Internet comes in from that period, including this one where he rubs his cleanly shaved head.
Kevin Nash:
WWE Universe still blames Nash for the demise of WCW that he ended Goldberg's 173-match winning streak and the finger poke of doom incident that followed. Despite this, Nash was a crucial figure in professional wrestling during the Monday Night Wars.
Kurt Angle: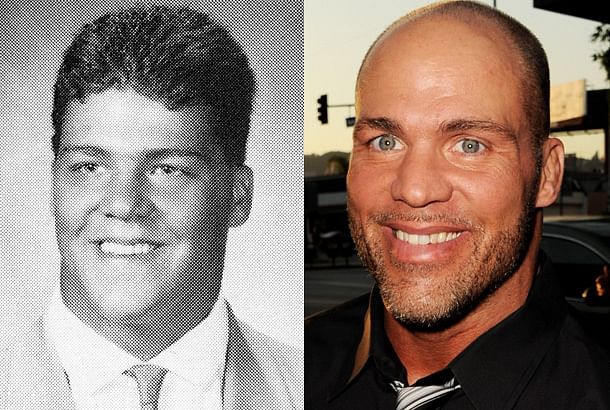 Kurt Angle came into the wrestling business after getting a Gold Medal in the 1996 Olympics. He was initially tied to Paul Heyman's ECW but soon ended up in the WWE and the rest is history. Angle went on to become one of the best technicians in the business and still draws big crowds into the arena.
Mark Henry: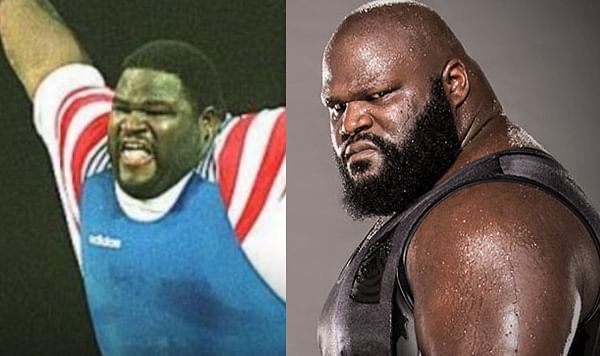 Henry was someone for which the WWE had a lot of plans. He was even expected to match the Rock and Steve Austin in merchandise sales and marketability, but we all know how those plans ended up.
Mick Foley: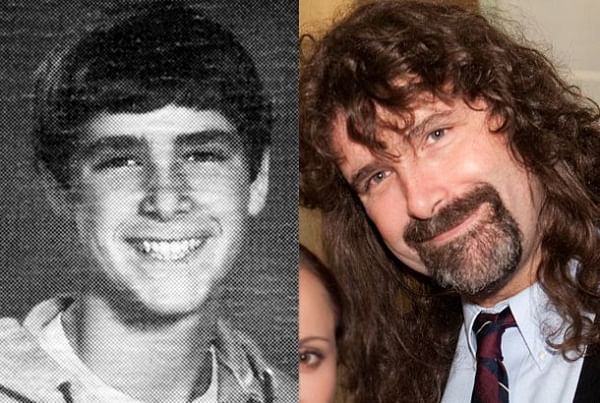 The childhood and teenage years of the Hardcore legend are known around the world, by his bestselling autobiography, "Have a Nice Day: A Tale of Blood and Sweat socks". He claims that he didn't have the awesome looks back then, but from the picture, we can see that his level of honesty wasn't that great.
Randy Orton:
Randy Orton was another superstar who was born into the wrestling business. His father was a great upper mid-carder during the golden era and Orton did have big boots to fulfill. The Viper, however, exceeded those expectations and came out becoming an even more successful wrestler than his father.
Randy Savage:
The Macho Man Randy Savage was one of those superstars who could give Hulk Hogan a run for his money. He had successful runs in WWE and WCW and before the cool guy came along, there was this neat cut persona of the superstar that would make the ladies drool.
Roman Reigns: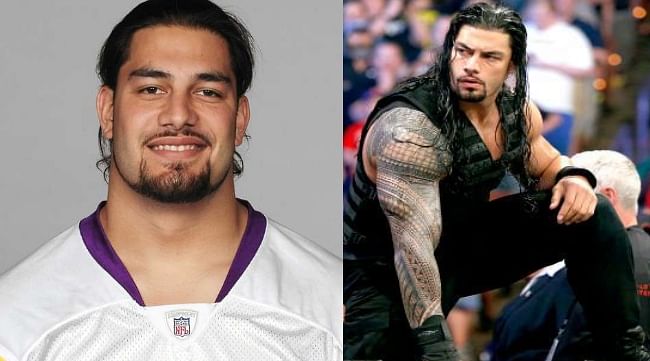 His family's dream of having a New World Champion rest on Roman Reigns. He has everything that is needed to reach there, including the much-needed looks and flair. Before Reigns went into the WWE, he was having a good run in the college football scene and this picture came right from that period of his career.
Ric Flair: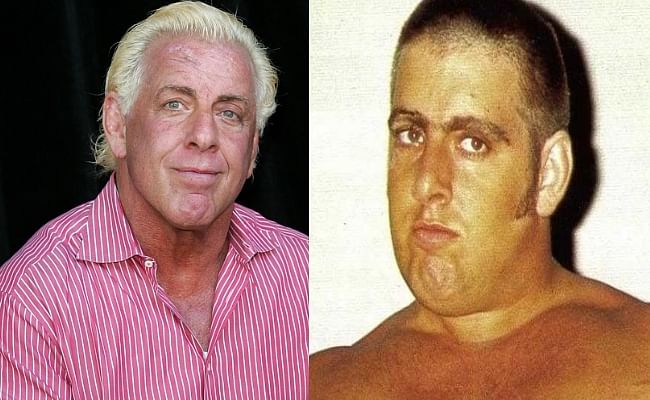 During the territory days, Ric Flair was the one who held all the territories together. Flair was the standard for professional wrestlers before Vince McMahon took WWE into mainstream territory. Though we know Flair as a blonde guy, he did have a better look during his younger days.
Rikishi: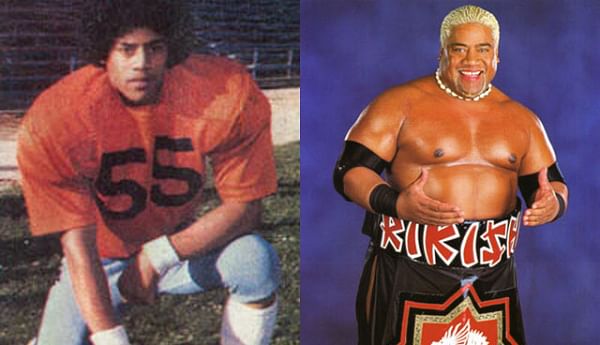 Another legend from the Samoan family, Rikishi was an integral part in the Attitude Era. Rikishi gave some memorable moments including that sheer drop from the Hell in a Cell right into a truck.
Rusev: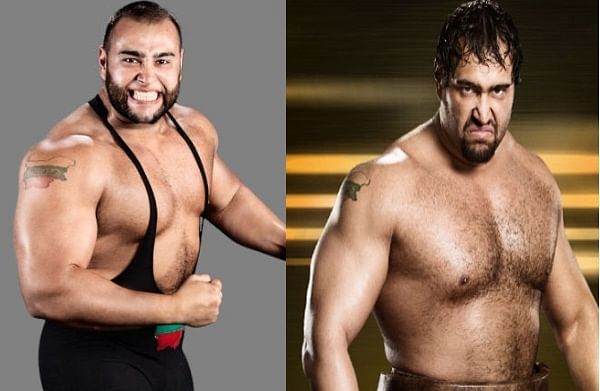 The Bulgarian Brute has worked his way up since his days at NXT and has made good progress. His earlier look may not be intimidating as his current one, but it sure looked entirely different.
Ryback: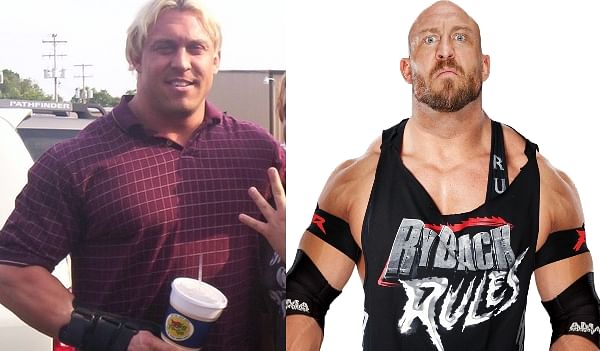 Ryback is clearly a big guy during his teenage. Ryback's entrance into the WWE scene with a cowboy gimmick didn't work pretty well and when the Goldberg inspired gimmick was hitting all the right chords, WWE pushed it too early and messed things up.
Seth Rollins: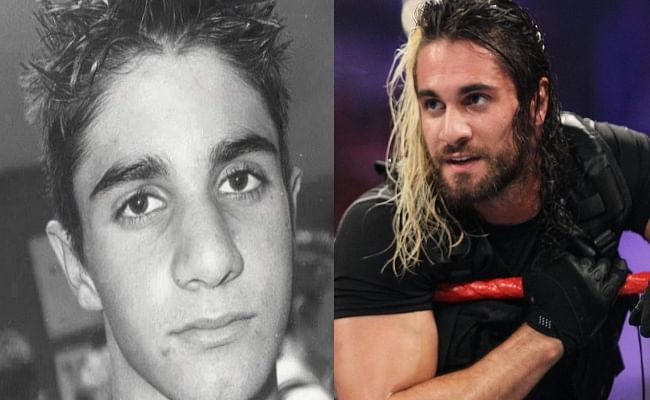 Rollins broke out as the company's top heel after the Shield broke up. Rollins has a successful run in the independent scene before he decided to join McMahon's promotion.
Sheamus: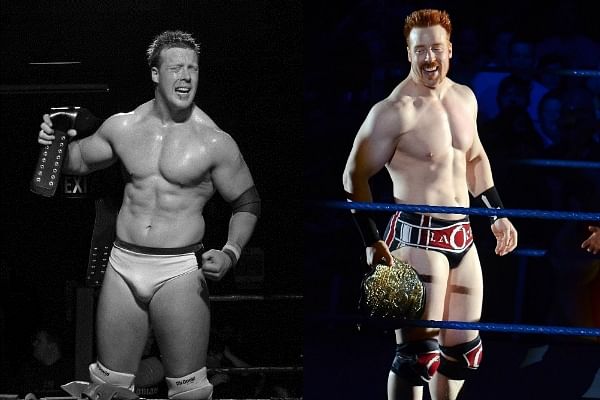 Sheamus is a mid card version of John Cena even though it's a bit hard to notice. Before Sheamus made all those ties he was an Irish brawler that looked a pretty different.
Stone Cold Steve Austin: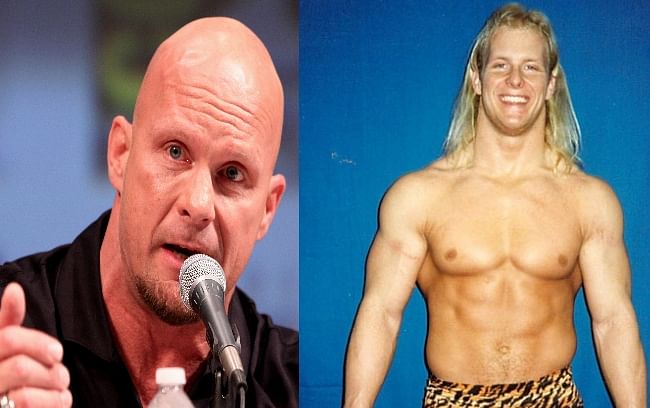 The bald headed, beer drinking, Texas guy came into WWE and put an end to WCW's reign in the Monday night wars. But one thing that many fans might not know is where Austin came from. He had a run in WCW and ECW before WWE found him and there, he had long blond hair instead of his trademark spotless head.
The Rock: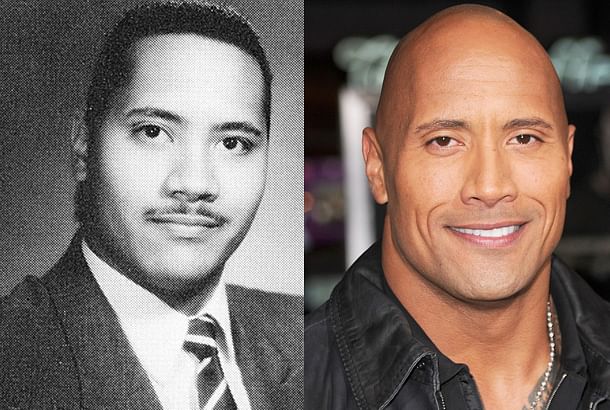 Rock was clearly destined to be a professional wrestler as his entire family was dedicated to the business.WWE introduced him as the first ever third generation superstar and though he didn't click initially, some great mic work and a little help from the fans turned the tides around for the most electrifying superstar that WWE has seen.
The Undertaker: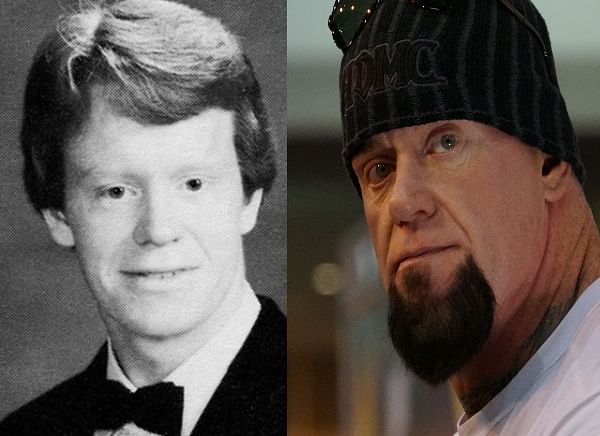 The mystery and a legendary aura made The Deadman standout performer during in the WWE. However, this photo of Undertaker from College doesn't have the traits mentioned above.
Triple H: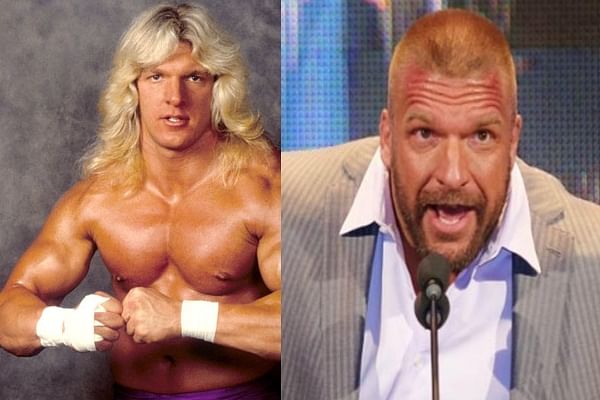 Triple H is all set to take over the WWE Empire from Vince McMahon in the coming years and just like McMahon, he did see a lot of eras throughout his career. He had a handful of forgettable characters before he struck gold in the Attitude Era and it's always good to see how the boss looked during his younger days.
Vince McMahon: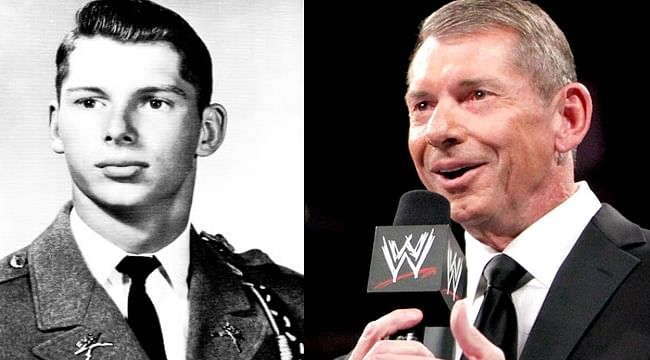 The man who made professional wrestling a phenomenon around the World, Vince McMahon didn't undergo much change with the aging process. His hair did go gray, but from what we know, he still has a great physique and a million dollar face to go with it.